We Care
About the Details
Our company pays special attention to the details of every project to ensure the complete satisfaction of each client. Our goal is to enhance the exterior of your home or building, which will raise your property value.
Customer
Satisfaction Guaranteed
Your satisfaction is our priority, and we strive to provide a service we are proud of. We start every project by providing a thorough consultation to understand your goals and the needs of the project. We do this to guarantee that the project is completed according to your preferences.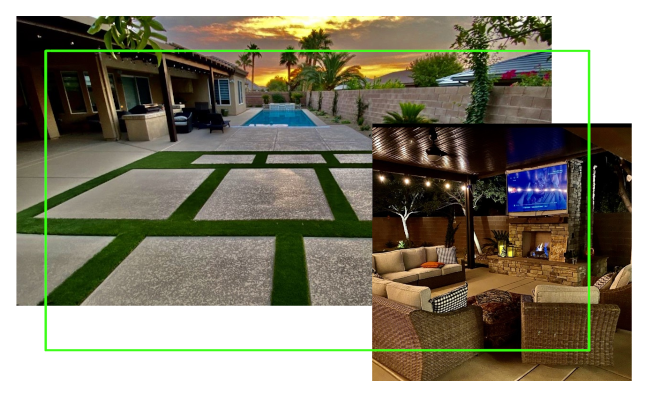 Stunning Landscape Design in Las Vegas, NV
Your yard and landscape is the first thing people see when visiting your home. Whether you're looking to boost your home's market value or just leave your guests amazed, investing in your own unique landscape design is a fantastic idea. You can redesign your outdoor space purely for aesthetic reasons, but you can also make it functional with modern features like luxury outdoor kitchens and swimming pools. From gorgeous fire features to clean-cut putting greens, our friendly, skilled team at TreeLine Landscape Services can do it all!
Even if you think your outdoor space is a lost cause, we can guarantee that our experienced team is up for the task of turning your yard into the oasis of your dreams. There are so many different elements, styles, and aesthetics to choose from, you're sure to find the perfect look. With our team assisting in your landscape designing in Las Vegas, NV, you can feel confident that your vision will be brought into reality. Just take a look at some of our past projects! Whether you're looking for a more cozy feel or a sleek, modern style, we can accommodate any taste.
Why Choose TreeLine Landscape Services?
At TreeLine Landscape Services, we strive for perfection on every project we take on. We're some of the best landscape designers in the business and our work speaks for itself!
Are you unsure of what you want for your yard? Do you need inspiration? Check out our Portfolio page. If you see something that you love, be sure to mention it in your consultation. We'd be happy to design something similar just for you. To get started with our services, give our team a call today. We look forward to helping you transform your landscape.
Offering
The Latest In 3D Design Technology